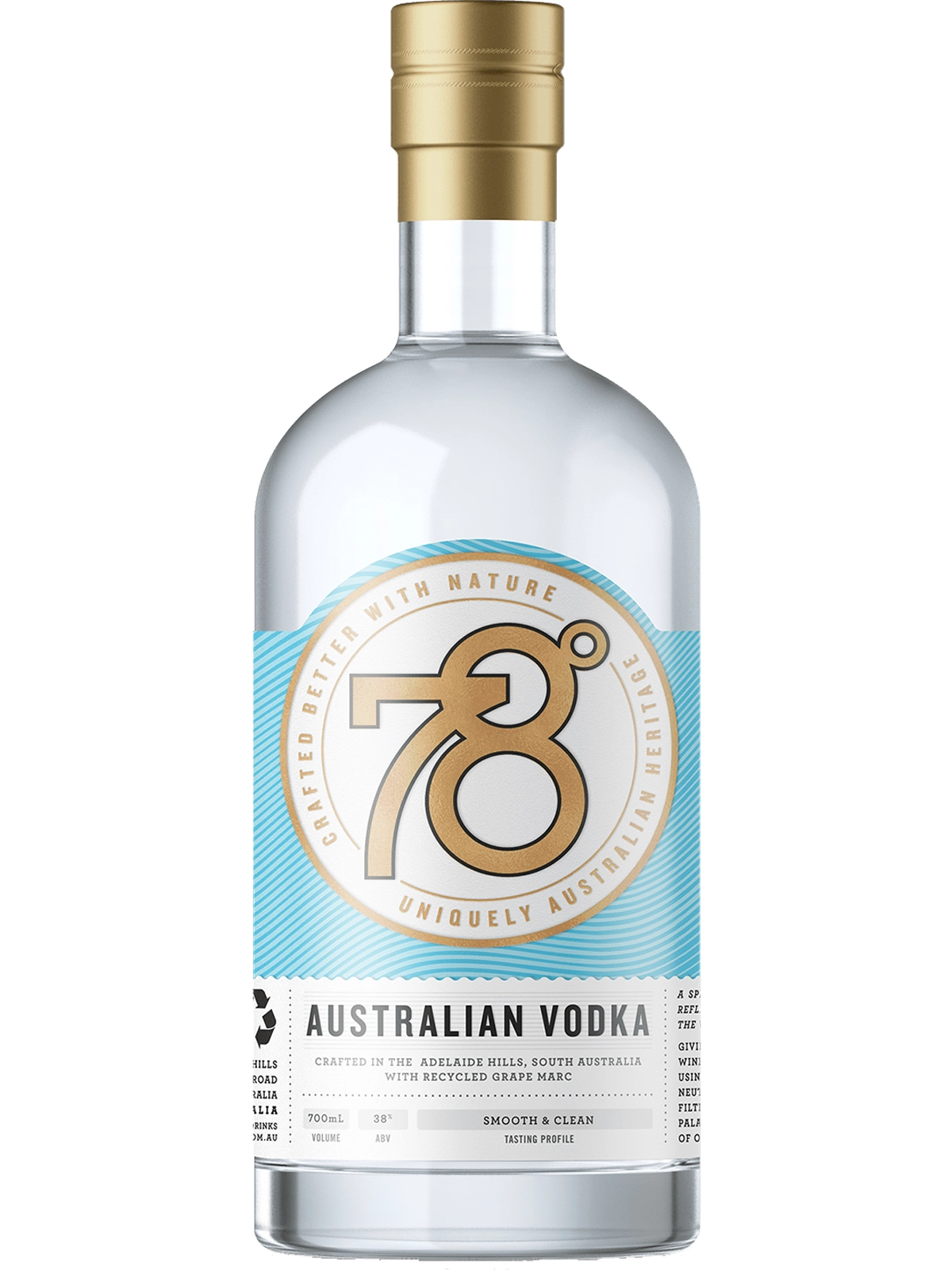 78 Degrees Vodka is a premium vodka that is distilled and bottled in Adelaide, Australia. It is made using a traditional copper pot still and high-quality, locally sourced ingredients including wheat, barley, and pure rainwater.
The vodka is distilled five times to achieve a smooth and clean taste, with a subtle sweetness and a gentle spice on the finish. The name "78 Degrees" refers to the latitude of Adelaide, which is situated 78 degrees south of the equator.
78 Degrees Vodka is best enjoyed neat or on the rocks, allowing the subtle flavors and aromas to be appreciated. It is also a great base for cocktails, providing a smooth and clean foundation for a range of mixed drinks. The bottle features a simple, elegant design that reflects the high-quality and craftsmanship of the product inside.
78 Degrees Vodka 700ml
In stock