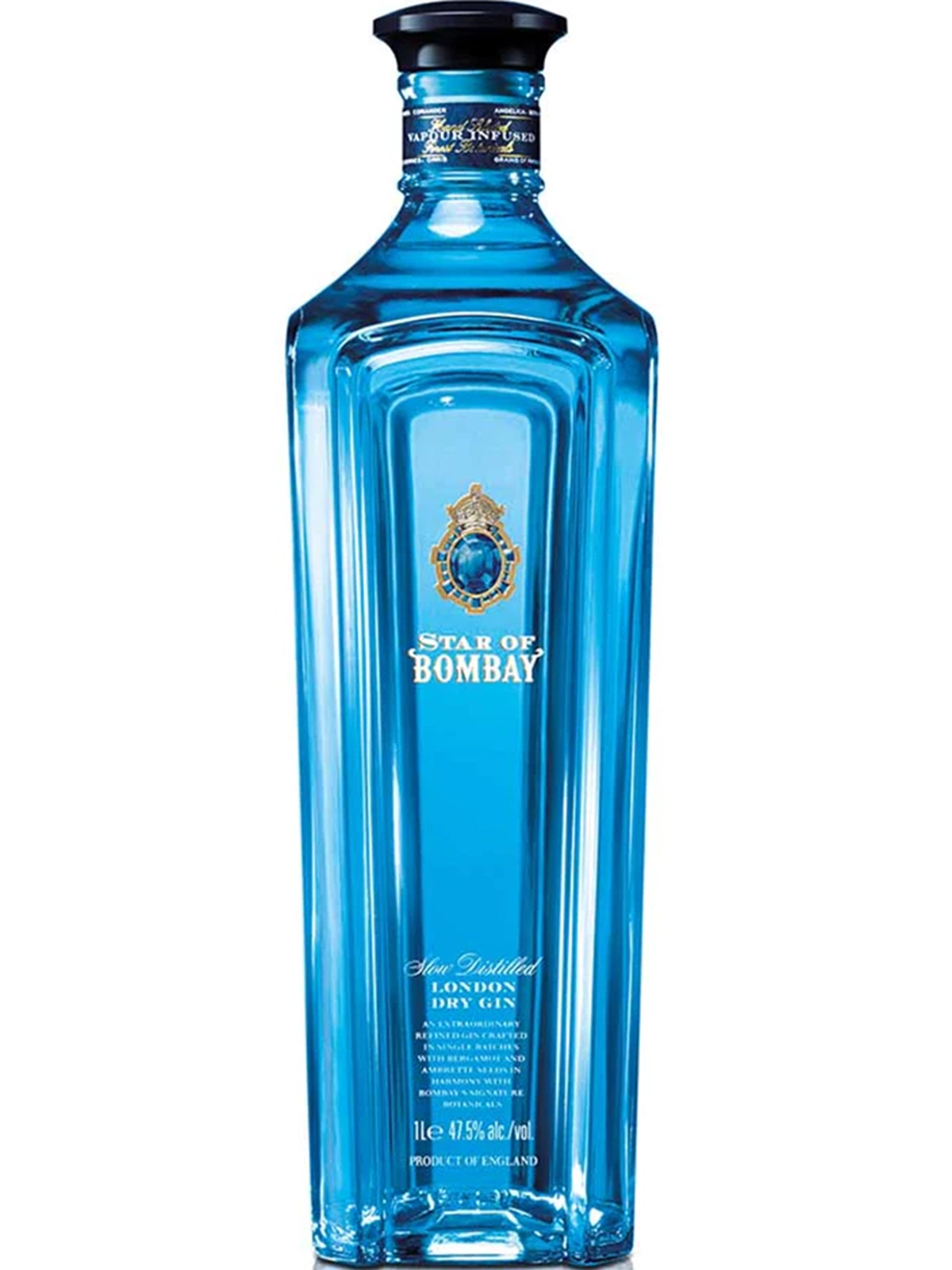 The Bombay Sapphire Star of Bombay elevates the realm of gin to celestial heights. Presented in a 1-liter bottle, this exquisite expression from the iconic Bombay Sapphire distillery redefines luxury and craftsmanship in the world of spirits. Distilled with precision and care, the Star of Bombay is a harmonious blend of 12 botanicals, each carefully selected to offer a richer, more intense experience than the classic Bombay Sapphire.
The meticulous distillation process, helmed by Master of Botanicals Ivano Tonutti, ensures that every drop captures the essence and character of each botanical, from fragrant juniper berries to the zest of sun-ripened citrus fruits. The result is a gin that is both complex and smooth, weaving together aromatic layers that tantalize the senses.
On the nose, the Star of Bombay offers a symphony of floral and zesty notes, hinting at the depth and intricacy within. The palate reveals a velvety texture, with flavors of juniper, spices, and citrus fruits dancing in perfect harmony. The finish is long, smooth, and satisfyingly aromatic.
Housed in a beautifully designed bottle that reflects its stellar name, the Bombay Sapphire Star of Bombay is not just a gin—it's an odyssey through the world of botanicals, a journey that promises both discovery and delight. Whether enjoyed neat, in an elegant cocktail, or with a splash of tonic, the Star of Bombay shines brightly in the firmament of premium spirits.
Bombay Sapphire Star of Bombay 1Lt
In stock