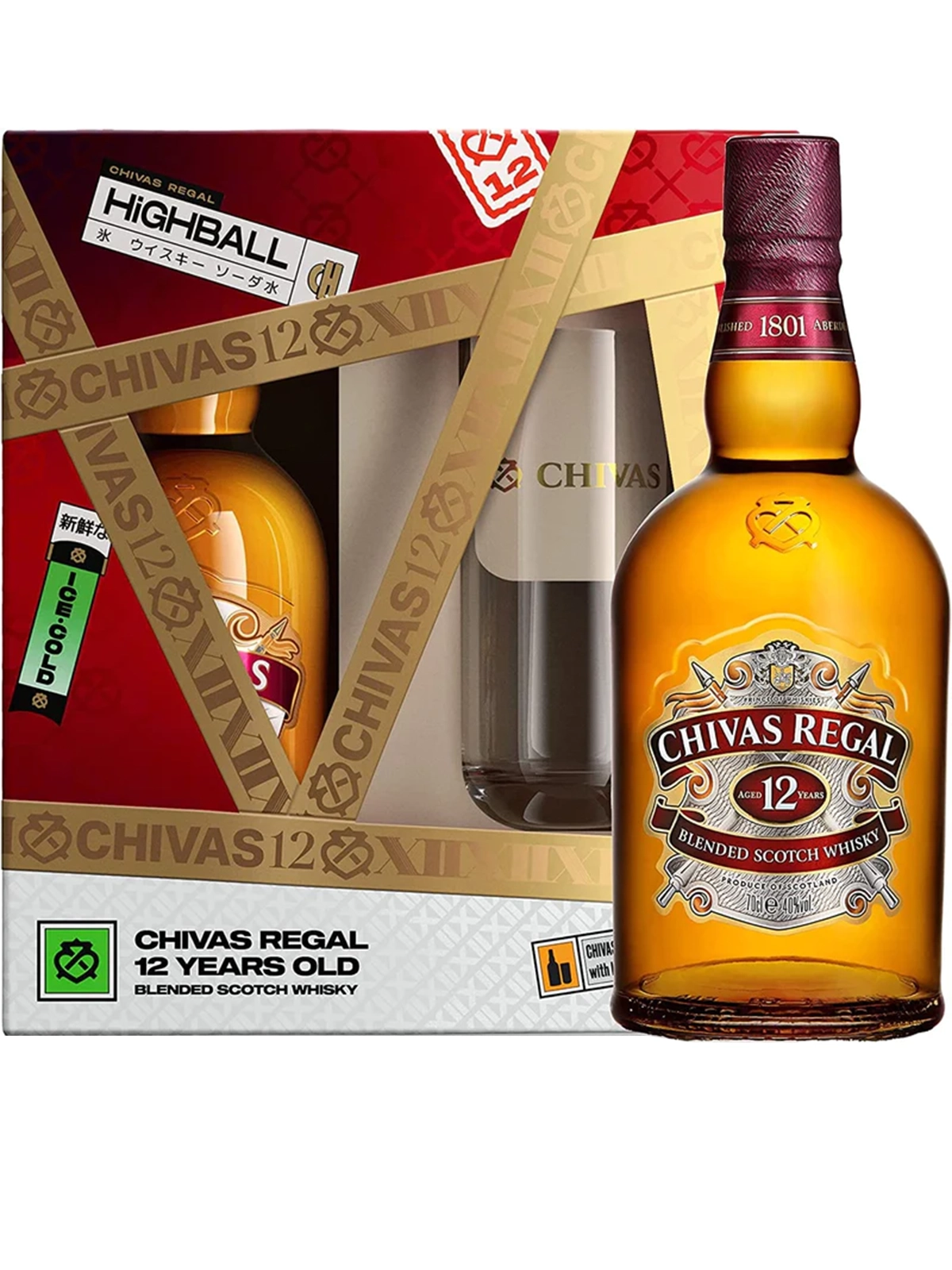 The Chivas Regal 12 Year Old Giftpack is a celebration of Scotch whisky craftsmanship, a perfect blend of both malt and grain whiskies, each aged for a minimum of 12 years. This 700ml offering is not just a whisky; it's an experience, a journey through the rich tapestry of Scotland's whisky-making heritage.
Chivas Regal 12 Year Old exudes a richness and fruitiness that's both inviting and luxurious. On the palate, it bursts with the smooth taste of ripe, honeyed apples, complemented by elegant notes of vanilla, hazelnut, and butterscotch. These flavors come together to create a whisky that is both deeply satisfying and remarkably complex, a testament to the skilled blending that Chivas Regal is renowned for.
This gift pack is an embodiment of style and substance, comprising 1 x 700mL bottle of Chivas Regal 12 Year Old and one beautifully branded Chivas tumbler. It's the ideal gift for whisky aficionados or a splendid addition to any collection, promising memorable moments of enjoyment and appreciation.
Chivas Regal 12 Year Old Giftpack 700ml
In stock