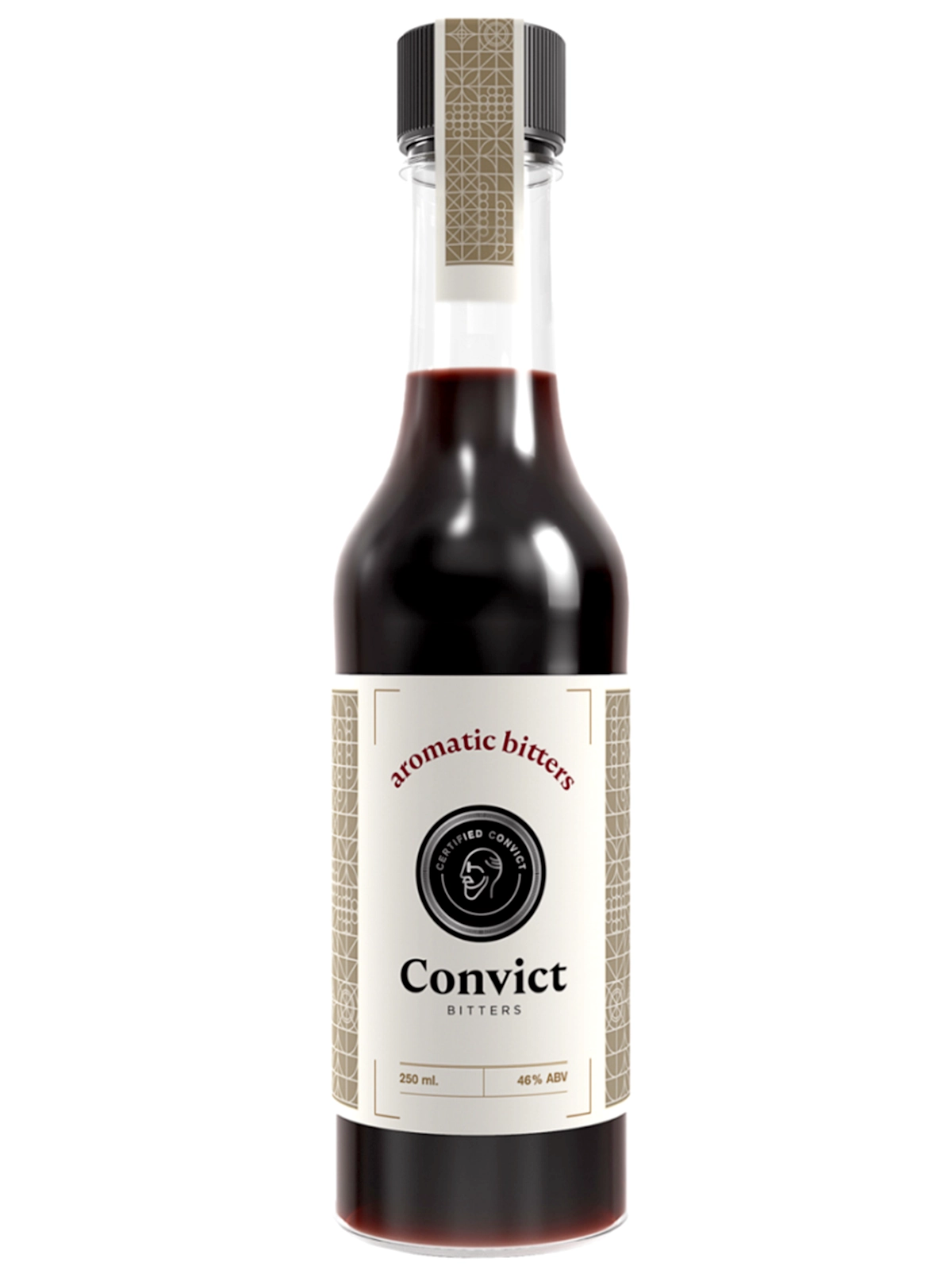 Embark on a sensory journey down under with our Convict Bitters, a product proudly handcrafted in Australia. Inspired by an old convict's recipe, this unique spirit is a true testament to the character and richness of Australian heritage. Each batch is meticulously prepared using a vibrant blend of native Australian botanicals.
In our Convict Bitters, you'll discover the earthy tones of Roasted Wattleseed, punctuated with the crisp, citrus notes of Lemon Myrtle. A splash of Tasmanian Pepperberry adds a spicy kick that balances perfectly with its inherent fruitiness. This complex blend imparts a bright spice to a classic Lemon Lime and Bitters, whilst adding an unanticipated depth and complexity to your favourite spirit-based cocktails.
Our bitters are made with a base of alcohol, water, and sugar, steeped with a carefully selected blend of botanicals including Angelica Root, Cinchona Bark, and Gentian Root. Infused with essences and coloured with natural Caramel I and E129, it is our secret mixture that truly makes Convict Bitters stand out.
In a nod to our Australian roots, we add a distinctive array of locally sourced ingredients. From the subtly aromatic Roasted Desert Oak Seed to the tart and tangy Tasmanian Mountain Berry, our bitters encapsulate the wild beauty of the Australian landscape.
At 46% ABV, Convict Bitters promises a hearty hit that beautifully melds with other spirits. Experience a taste of Australia's rich past in every sip. Proudly handcrafted, it is a testament to our commitment to preserve and promote our local flavours globally. Try Convict Bitters today - it's Australia in a bottle.
Convict Bitters 250ml
In stock