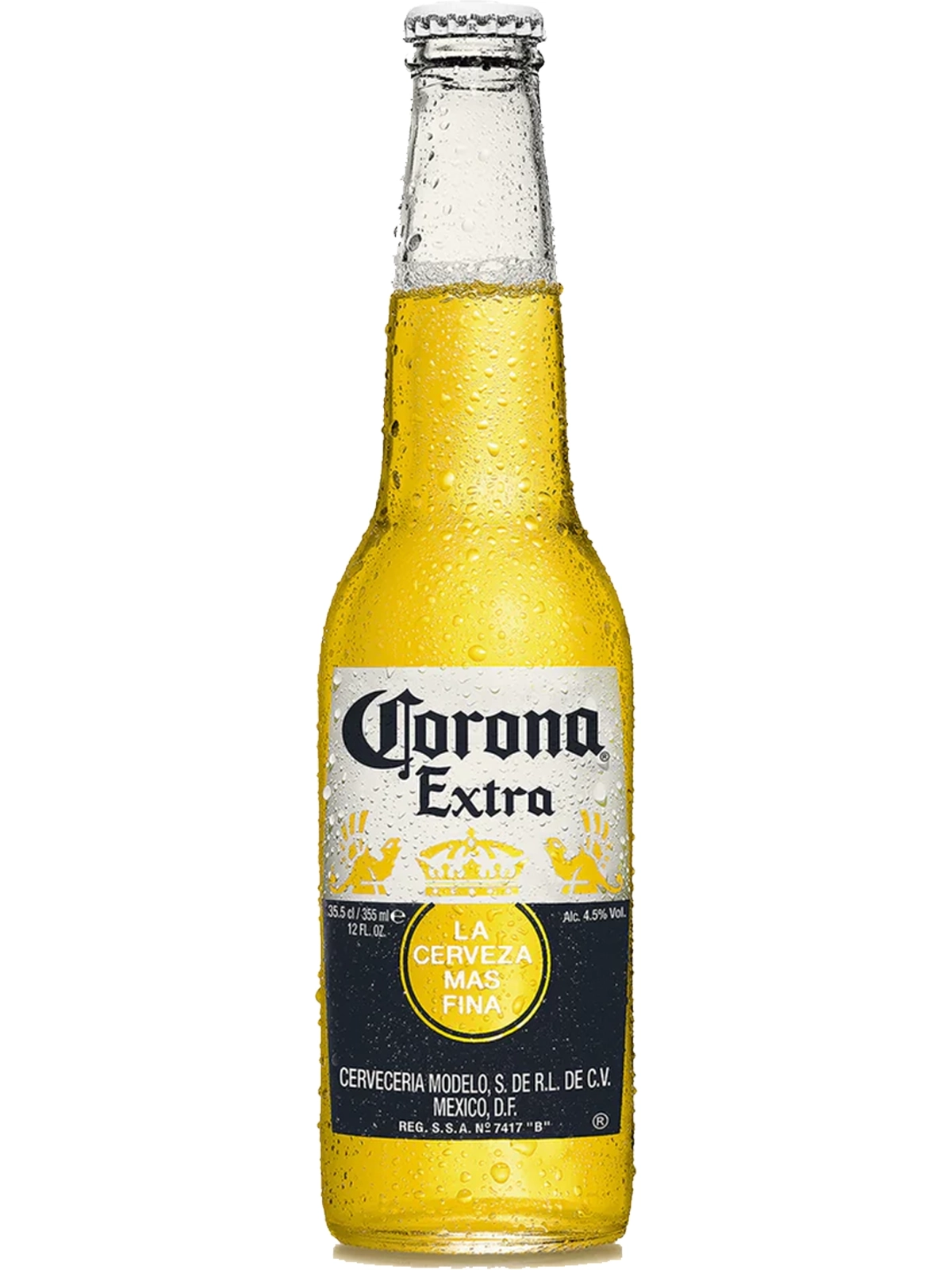 A global favorite, Corona Extra is a light, refreshing beer that encapsulates the spirit of Mexico. Brewed since 1925, this classic pale lager boasts an exquisite balance of malt and hops. With a pale yellow hue and crystal clear quality, Corona Extra gives off a bright, refreshing look that matches its delightful taste.
Its flavor profile offers a satisfying mix of crisp, sweet, and mild bitterness, perfectly complemented by its grainy malts and the subtle touch of hops. With an ABV of 4.5%, it's the perfect go-to beer for casual sipping.
Renowned for the iconic lime ritual, a wedge of fresh lime is typically squeezed into the bottle just before drinking, giving it a tangy kick that further enhances its overall zest.
Serve Corona Extra chilled, with or without a slice of lime, at backyard barbecues, beach outings, or just enjoying a relaxed evening at home. Its distinctive clear bottle and signature painted label make Corona Extra an unforgettable choice for those who appreciate a well-crafted, uncomplicated beer.
Whether you're seeking a laid-back drink to pair with a sunny afternoon or a lively night with friends, Corona Extra is your ticket to a slice of the Mexican sunshine, right in your hands.
Corona Extra Bottles 24 X 210ml
In stock