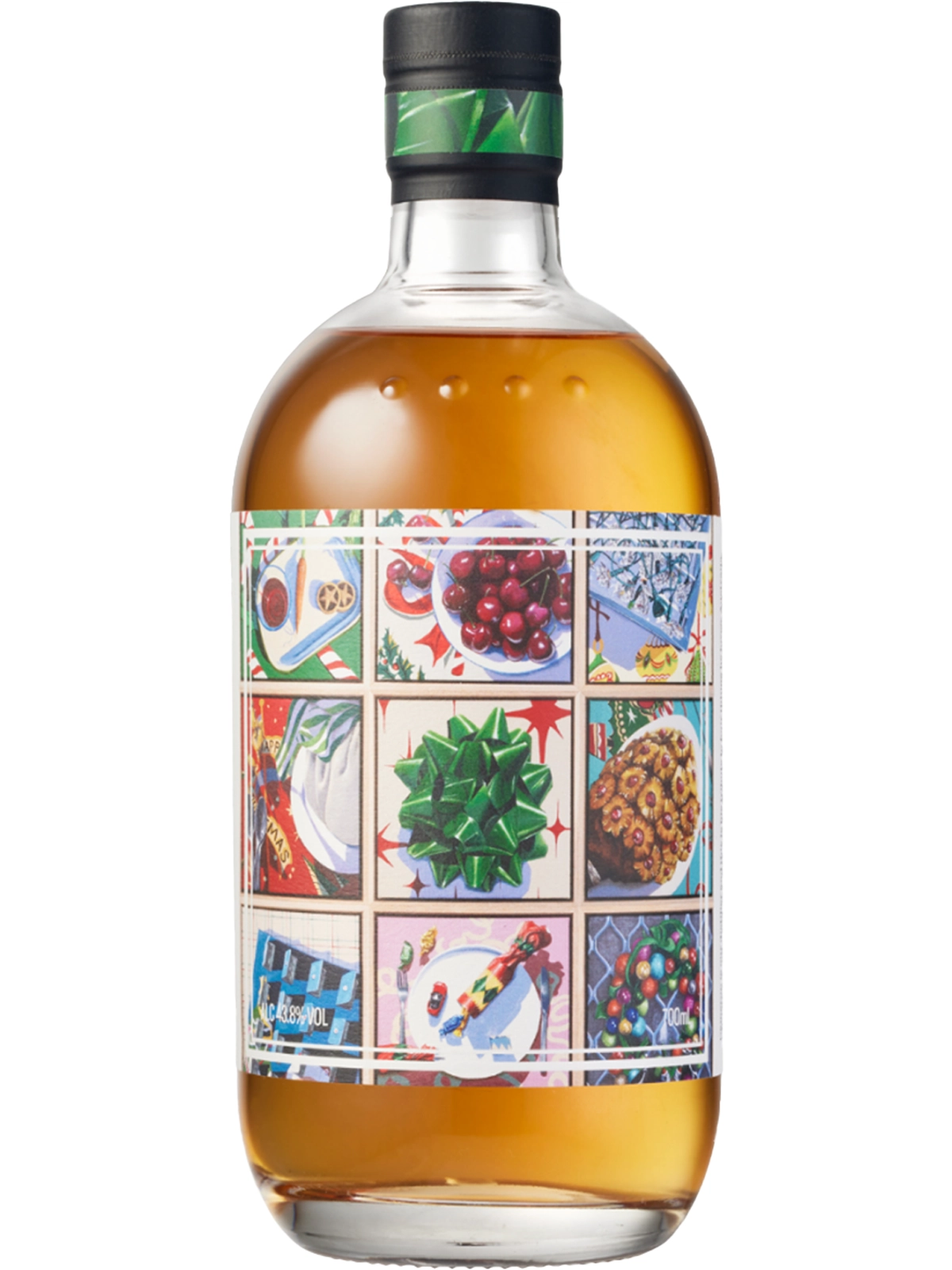 Four Pillars Christmas Gin 2023 is an Australian Christmas tradition encapsulated in a 700ml bottle, offering a unique twist on the festive spirit. Crafted with meticulous attention to detail, this special annual release by distiller Cam is a testament to innovation and tradition.
The distillation process begins with actual Christmas puddings, imbuing the gin with the rich, comforting essence of this holiday favourite. The spirit is then aged for a year in century-old Muscat barrels, adding layers of depth and complexity. This aging process imparts the gin with a hint of sweetness and a velvety texture that complements its robust juniper and festive spice aromatics.
The result is a gin that is rich in flavour, boasting a palate that perfectly balances classic gin notes with the indulgence of Christmas spices and the subtle sweetness from the Muscat. Presented in a special Christmas gift box, Four Pillars Christmas Gin 2023 is not only a perfect present for gin enthusiasts but also a splendid addition to any holiday bar, ready to add a touch of cheer to your seasonal celebrations.
Four Pillars Christmas Gin 2023 700ml
In stock