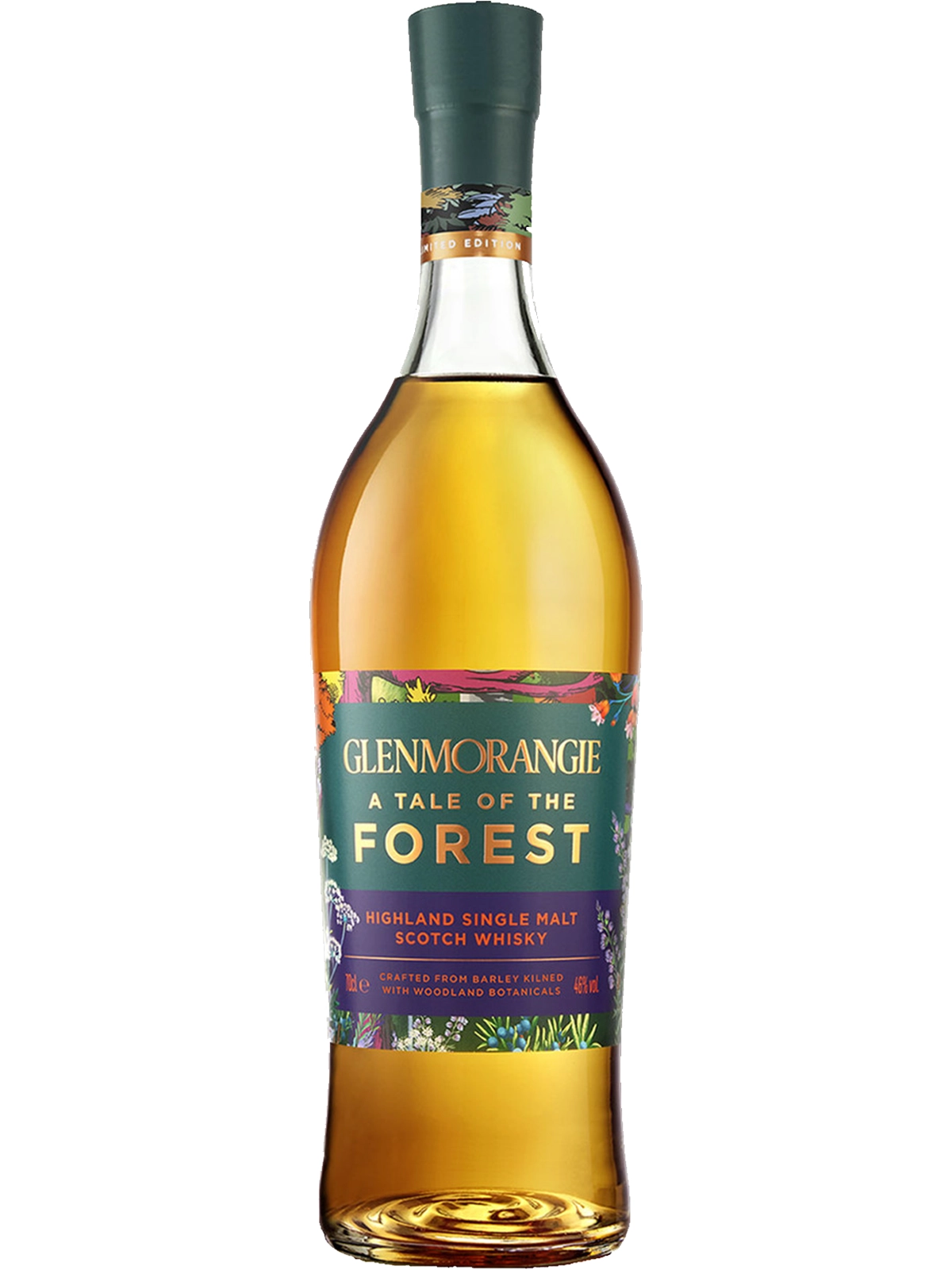 Glenmorangie A Tale of the Forest is a captivating foray into nature's embrace, a whisky that sings of the deep woods and the mysteries they hold. A pioneer in its own right, this expression is Glenmorangie's debut venture into whiskies crafted from barley kilned with woodland botanicals, a technique resurrected from ancient traditions.
The brainchild of Dr. Bill Lumsden, Glenmorangie's Director of Whisky Creation, this whisky draws inspiration from his personal sojourns into the enchanting forests near his home. By reintroducing the old-world method of kilning barley with botanicals, Dr. Lumsden has woven an intricate tapestry of flavors. He chose a triumvirate of juniper berries, birch bark, and heather flowers, infusing the whisky with a panoply of notes ranging from peppermint, menthol, and eucalyptus to pine, wood sap, angelica, bitter orange, and a whisper of aromatic wood smoke.
From the first inhalation, A Tale of the Forest envelops you in a fragrant embrace, reminiscent of pine, juniper, and coriander, interlaced with delicate tendrils of smoke. On the palate, it paints a verdant tableau of eucalyptus, illuminated by splashes of bitter orange, culminating in a languid, oak-tinged finale.
The whisky's sylvan essence has also sparked the imagination of illustrator Pomme Chan, who has conjured her own whimsical forest. Her evocative artwork, a tribute to the whisky's multifaceted profile, graces the packaging, making this 700ml bottle, with an ABV of 46%, a collector's dream. With Glenmorangie A Tale of the Forest, you're not just savoring a whisky; you're embarking on a journey through Scotland's verdant heartlands.
Glenmorangie A Tale of the Forest 700ml
In stock