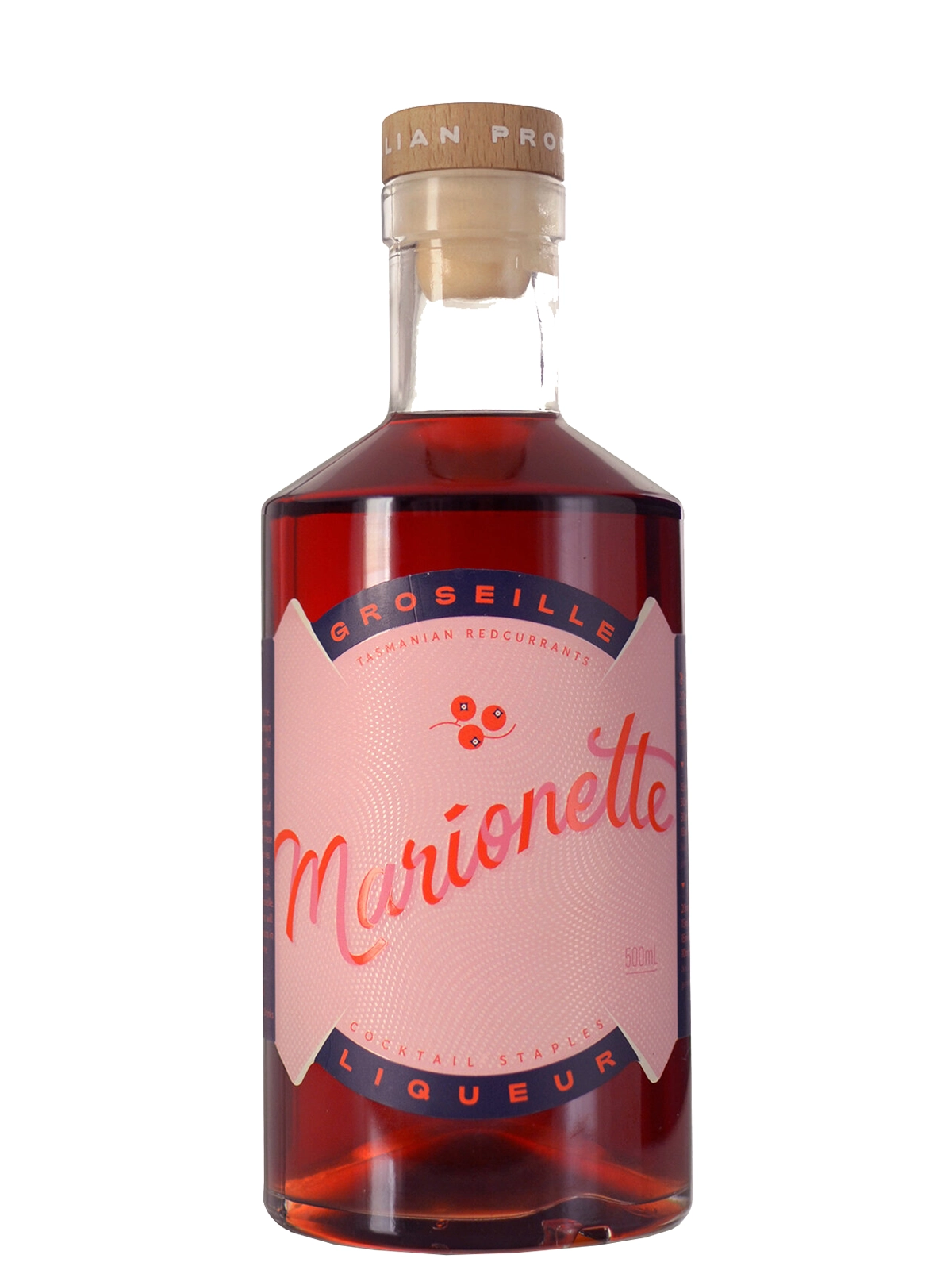 Introducing Marionette Groseille, a delightful French-style aperitif that captures the essence of juicy redcurrants from the sun-kissed vineyards of Western Australia. Crafted with meticulous attention to detail, this luscious liqueur combines the vibrant flavors of redcurrants with the artistry of Marionette's distillers.
Each batch of Marionette Groseille begins with hand-picked redcurrants, carefully selected for their sweetness and tanginess. These succulent berries undergo a meticulous maceration process, where they release their vibrant juices, infusing them with a blend of Australian brandy and Marionette's own distilled spirit. The result is a harmonious fusion of flavors that dance on your palate.
With its captivating ruby hue, Marionette Groseille entices both the eye and the taste buds. The aroma is a tantalizing invitation, with delicate notes of ripe red fruit wafting from the glass. On the palate, the liqueur delivers a delightful balance of sweetness and tang, where the bright acidity of the redcurrants intertwines with the smooth richness of the spirits.
Indulge in Marionette Groseille as a sophisticated aperitif, relishing its complexity and depth when savored neat over ice. Alternatively, let your creativity flourish by incorporating this versatile elixir into a myriad of cocktails. Its fruity character adds a vibrant twist to classic mixes, elevating your libations with its distinctive charm.
Whether you're a connoisseur of fine liqueurs or simply seeking a refreshing and fruity companion for your home bar, Marionette Groseille is a must-try. With its nuanced flavors and impeccable craftsmanship, it embodies the spirit of French indulgence fused with the bounty of Western Australia's finest redcurrants. Raise your glass and immerse yourself in the delightful world of Marionette Groseille.
Marionette Groseille 500ml
In stock