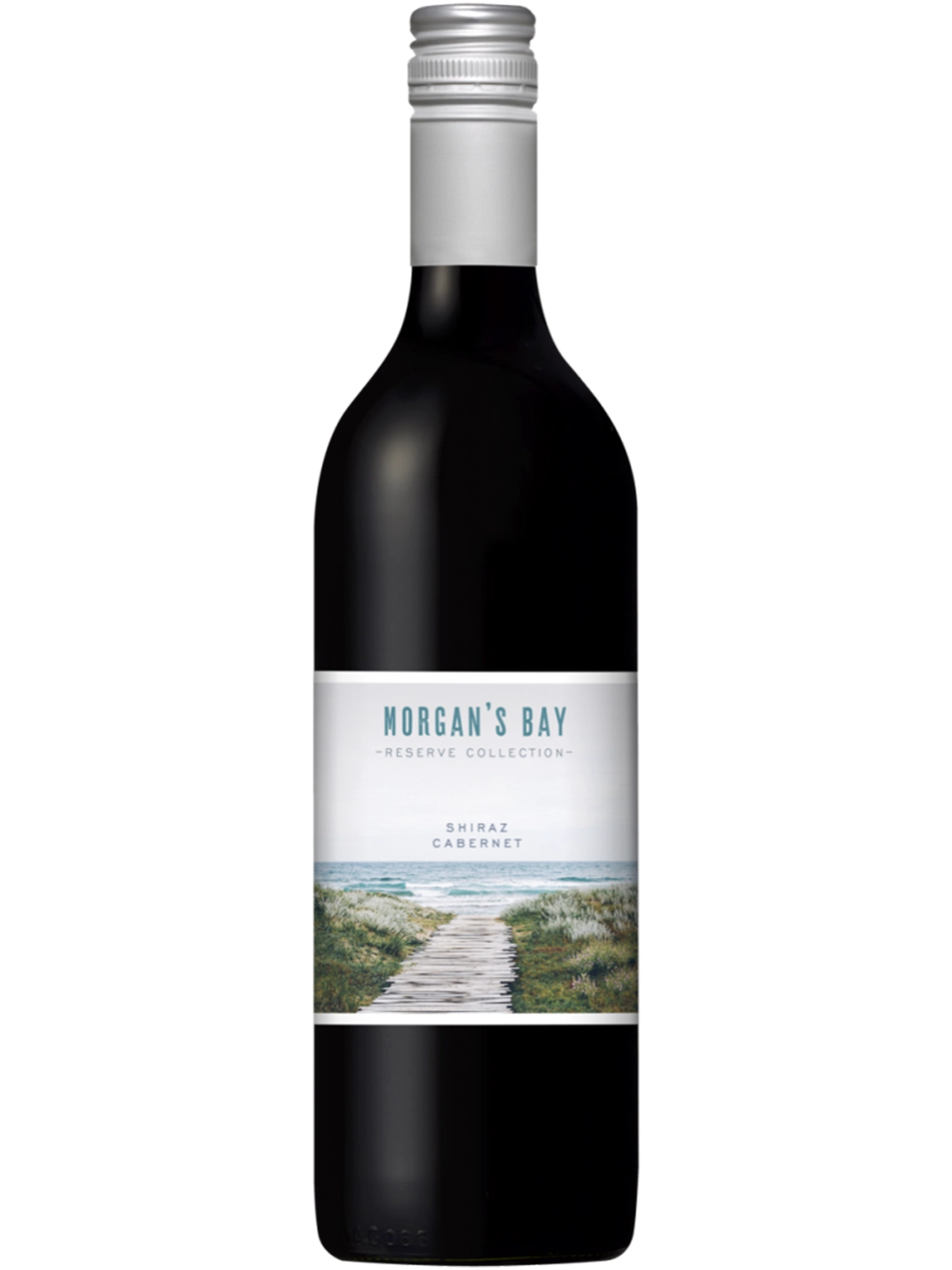 Experience the delightful blend of two iconic grape varieties with Morgan's Bay Shiraz Cabernet, a premium red wine that offers a delicious taste of Australia's world-renowned wine regions. This wine is a true reflection of the exceptional quality and style of Shiraz and Cabernet grapes, masterfully blended to create a complex and well-balanced wine.
Color: Deep ruby red with vibrant purple hues.
Aroma: The bouquet features an enticing mix of black fruits, such as blackcurrants and blackberries, along with hints of spice, vanilla, and toasty oak.
Palate: On the palate, Morgan's Bay Shiraz Cabernet is a medium-bodied wine with a silky texture and refined tannins. The flavors of black fruits are complemented by notes of vanilla and oak spice, leading to a long and satisfying finish.
Food Pairing: This exceptional Shiraz Cabernet blend pairs perfectly with hearty dishes such as grilled meats, roasted lamb, or braised beef. It also complements hard cheeses, such as aged cheddar or parmesan.
Enjoy Morgan's Bay Shiraz Cabernet now with friends and family or keep it for a few years to experience its full potential. With each sip, you'll discover the unique character of Australia's world-renowned wine regions, delivering a memorable experience that is sure to please even the most discerning wine lovers.
Morgans Bay Shiraz Cabernet 750ml
In stock