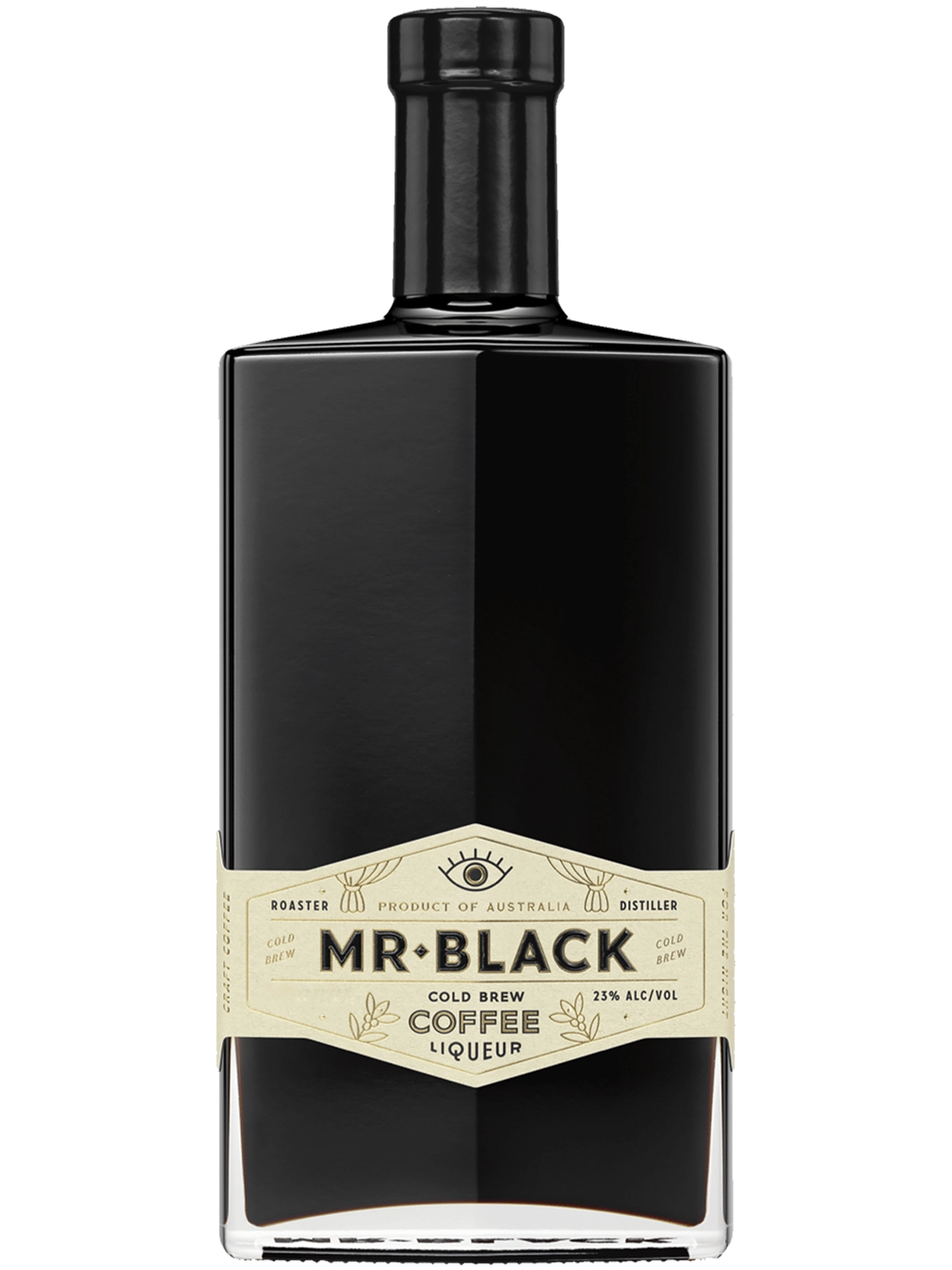 Mr Black Cold Drip Coffee Liqueur is a premium coffee liqueur that is made using a unique cold drip process. This process involves slowly dripping cold water through ground coffee beans over an extended period of time, resulting in a smooth and rich coffee concentrate that is used as the base for the liqueur.
The liqueur is made in Australia using high-quality Arabica coffee beans sourced from Colombia, Kenya, and Papua New Guinea. The beans are roasted to perfection before being combined with the cold drip coffee concentrate, pure Australian grain spirit, and a touch of sugar to create a complex and well-balanced liqueur.
On the nose, Mr Black Cold Drip Coffee Liqueur has a strong aroma of freshly roasted coffee with notes of dark chocolate and caramel. On the palate, it is smooth and velvety with a rich, full-bodied coffee flavor that is balanced by a subtle sweetness. The finish is long and lingering, with a pleasant coffee aftertaste.
Mr Black Cold Drip Coffee Liqueur is a versatile spirit that can be enjoyed in a variety of ways. It is delicious on its own or served over ice as a digestif, and it can also be used as a key ingredient in a range of cocktails. It pairs particularly well with bourbon or rum, and is a popular choice for classic cocktails like the Espresso Martini or the Black Russian.
Overall, Mr Black Cold Drip Coffee Liqueur is a high-quality and well-crafted coffee liqueur that is perfect for coffee lovers and cocktail enthusiasts alike. Its rich and complex flavor profile makes it a must-try for anyone looking to add a unique twist to their cocktail creations.
Mr Black Coffee Liqueur 700ml
In stock