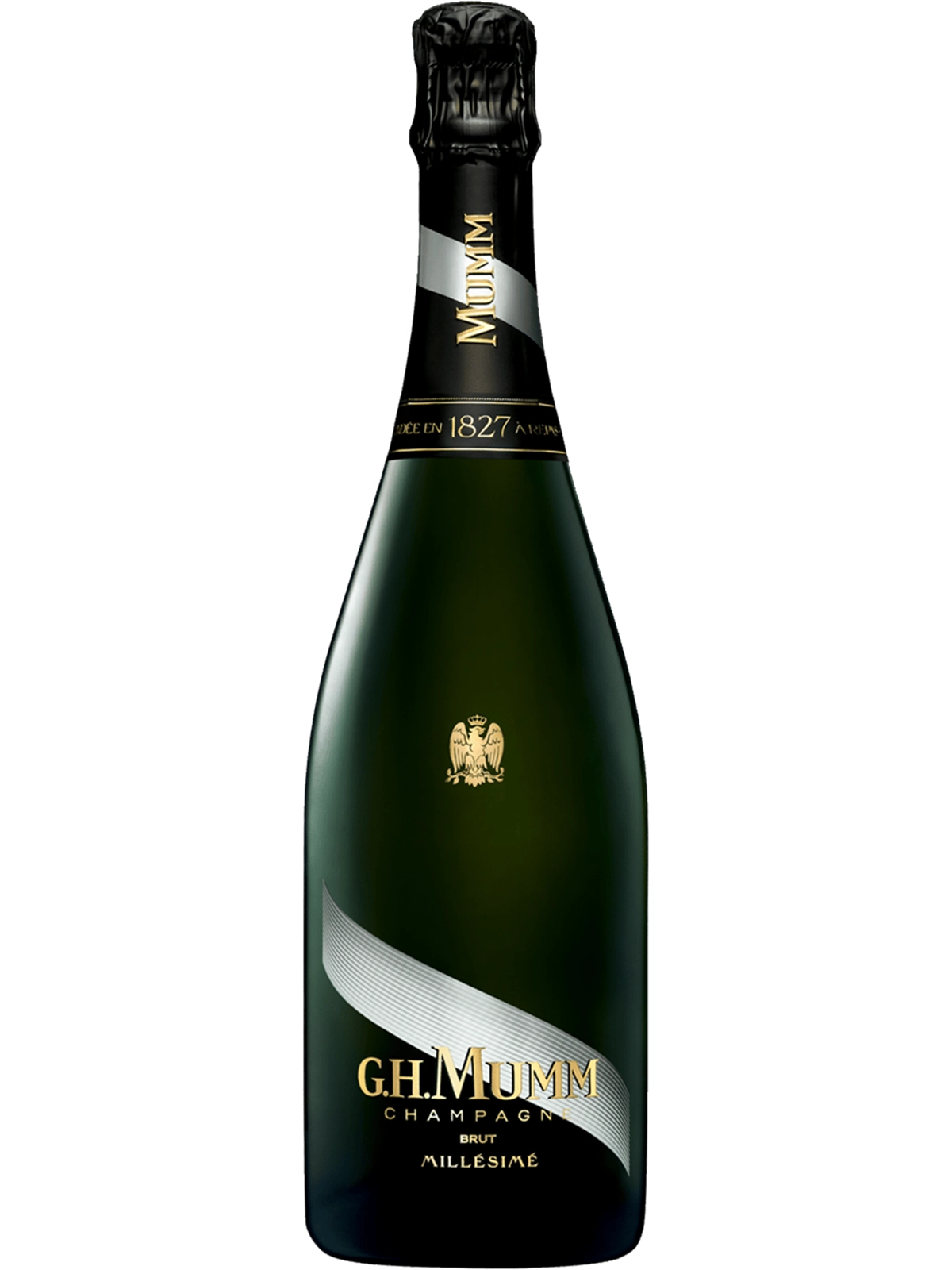 The Mumm Millesime Vintage Gift Box is a tribute to the unparalleled artistry and tradition of the Mumm Champagne House. Nestled within this beautifully crafted gift box is a bottle of Mumm's vintage Champagne, a testament to a specific year's exceptional harvest and the House's meticulous winemaking prowess.
Mumm's vintage Champagne captures the essence of its terroir, reflecting both the unique characteristics of its harvest year and the timeless quality that the House is renowned for. Every sip reveals a harmonious blend of flavors, from ripe orchard fruits to delicate floral undertones, underscored by the vivacious bubbles and mineral nuances that Champagne enthusiasts cherish.
The nose promises a bouquet of aromas, ranging from citrus zest and white flowers to hints of toasted brioche and almond. On the palate, the Champagne enchants with its perfect balance of freshness and complexity, leading to a lingering, elegant finish.
The Mumm Millesime Vintage Gift Box is not just a presentation of Champagne; it's an encapsulation of history, a celebration of a particular year's triumphs immortalized in liquid form. Whether it's a gift for a loved one or a treat for oneself, this gift box promises an experience of luxury, sophistication, and, most importantly, a journey through time with one of the world's most esteemed Champagne Houses.
Mumm Millesime Vintage Gift Box 750ml
In stock