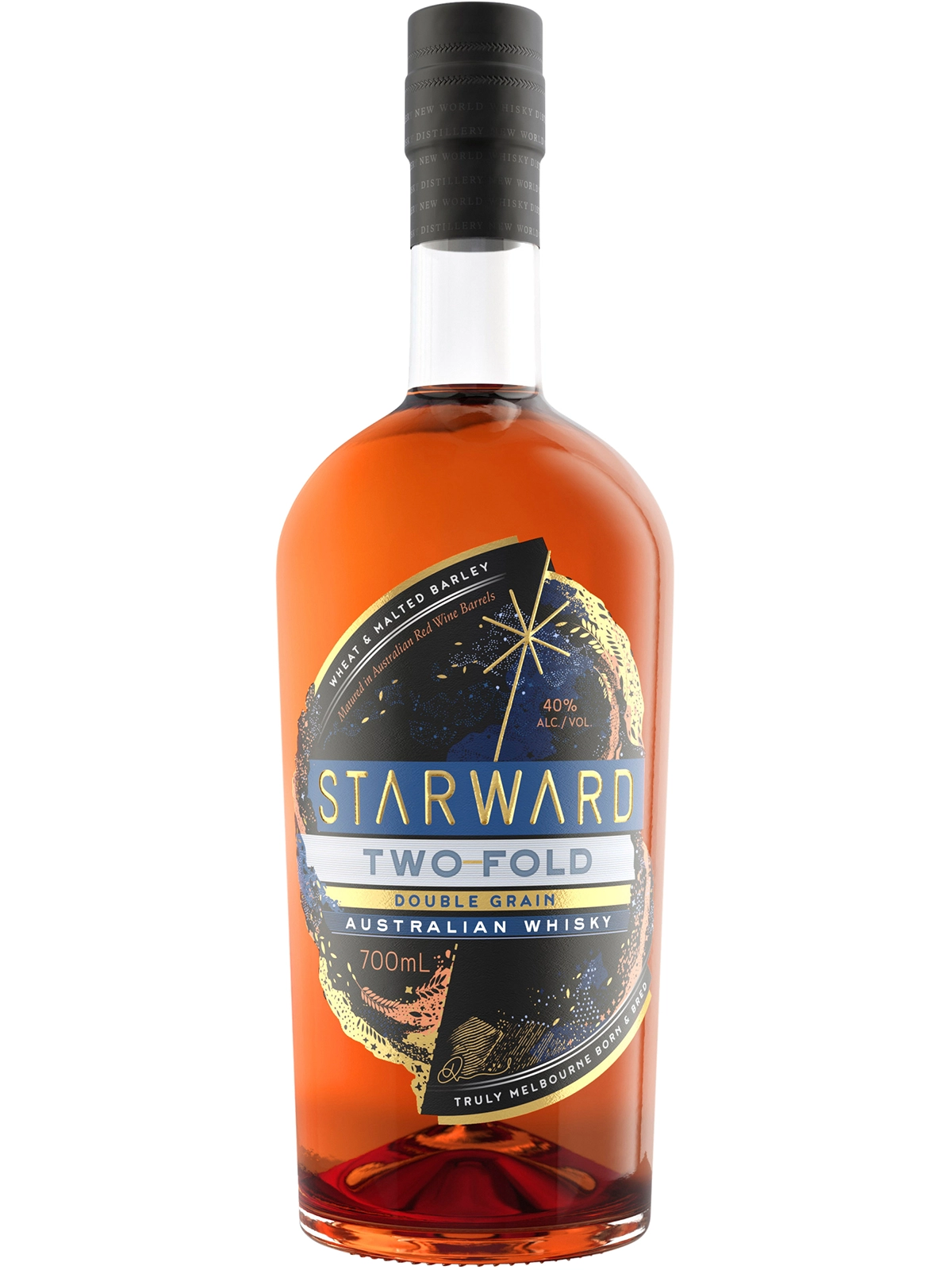 Starward Two-Fold Double Grain Whisky is a unique and modern whisky from Australia that is crafted using two distinct grains: malted barley and wheat. This innovative combination results in a smooth and versatile whisky that can be enjoyed on its own or in cocktails.
The whisky is aged in a variety of oak barrels, including Australian red wine barrels, which impart rich, fruity notes to the final product. The aroma is characterized by a mix of vanilla, caramel, and oak, while the palate features a balance of sweet and savory flavors with notes of honey, cinnamon, and fruit.
Starward Two-Fold is a great introduction to Australian whisky for those who are new to the category, and it is a versatile spirit that can be enjoyed in a variety of cocktails, including classic whisky-based drinks like the Old Fashioned and Manhattan, as well as more modern creations.
Starward Two-Fold Double Grain Whisky 700ml
In stock